What eggs can we Hatch for you?
We offer Custom egg hatching service.  If you are looking to incubate chicken, game or waterfowl we can always find room for them in our incubators.  Please make sure you understand the risks of egg hatching.  Hatching local eggs is generally a lot better any eggs that travel through the mail system do tend to have a low hatch rate do to conditions that are out of your control our control and the sellers control. We generally get about a 25-50% hatch rate while we get a 85 to 100% hatch rate out of local eggs. 
We have have four incubators with the first being turned on in mid January has a rule. With a total egg capacity of around 7000 chicken eggs. So even with all our own eggs set we can always find room for large or small numbers of other peoples eggs.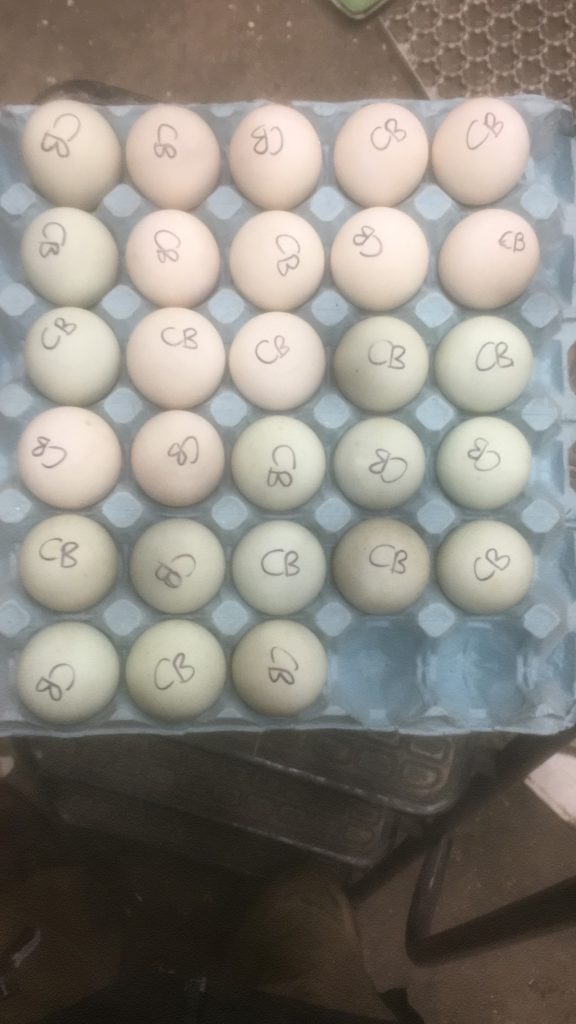 Eggs delivered or Dropped Off.
Eggs bought from breeders can be posted directly to us to be hatched or delivered to us in Holmeswwod, Lancashire by yourself, to be hatched.
Should you be looking for a breeder to source hatching eggs, we are able to help source eggs and breeders for you from our contacts.

 Eggs are incubated at a per egg rate. This is worked out by the size of the eggs, i.e. quail or goose, and also by incubation time of eggs. i.e. chicken 21 days or swans at 45 days.

Chicken eggs 18p each
Duck eggs 22p each
pheasant eggs 18p each
Quail (bobwhites) eggs 16p each
Chicks are to be collected within 24 hours of hatching.

Please note we do not guarantee your eggs will hatch due to factors such as fertility or incubation problems – but we will do our best!
Prices may be changed at any time without further notice.
We reserve the right to change our prices at any time without further notice. Any orders prior to a price change will be honoured.