Animal Transport Boxes
We had these boxes made for all the animals that leave our farm each year. So we made them strong, easy to make up and no need for tape or staples to keep them together.
Measures:
Length 25.25inch (64.5cm)
Height 12.5-inch(31.5cm)
Width 8.25-inch (21cm)
Our carriers are ideal for visits to the Vet or journeys in the car etc. for many types of animals from small dogs to baby chicks and anything in-between. We ship peafowl, waterfowl and poultry all over the UK in these boxes.
When our couriers who we use to transport our animals and birds saw our boxes they started carrying them on their vans so they could re-box animals that are given to them in badly made, thin walled, poorly ventilated boxes.
All our carriers
All our carriers are provided with a loose disposable floor, this provides extra strength, and can also be thrown away and replaced if any soiling occurs.
The carriers have been designed with a carry handle that folds in on its self like a lock and also gives more comport while you carry it. Incorporated air holes around the whole box and in the top so you can pack boxes side by side knowing the animals within will not over heat and are still getting a good air supply.
WHY CHOOSE CARDBOARD CARRIERS?
The Pet Carriers being cardbaord, these are strong but light and can easible be folded back down for storage.
They are made from 100% recyclable cardboard and can be disposed of after use if they have been messed in – much more hygenic
Complete with air holes to keep your pet safe and comfortable
Cheap alternative to heavier carriers
Pet carrier box provides a safe and worry-free way to transport small pets.
The Pet Carriers can  be used to carry guinea pigs, kittens, puppies, chickens, ducks, peafowl and much more.
Made of sturdy board, the box opens easily and is ready to use. It has vent holes for air circulation and a convenient carrying handle.
Measures:
Length 25.25inch (64.5cm)
Height 12.5-inch(31.5cm)
Width 8.25-inch (21cm)
Peacocks Past and Present Book
Peacocks Past and Present is a book written in the UK about  with information about keeping and breeding peafowl. From egg incubation to he different colours of peafowl you can breed from. A section on folk law and some history on peafowl and their relationship with human beings.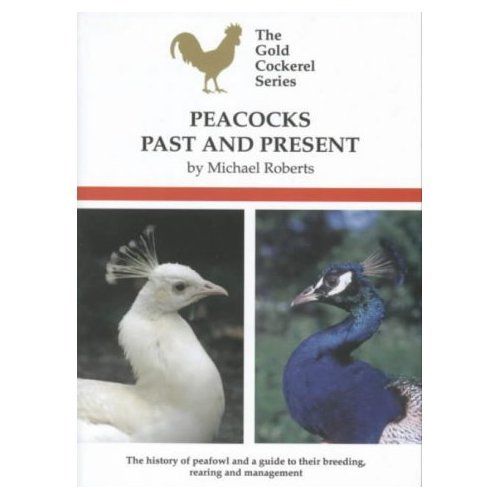 Peacock Book About Breeding, Rearing and Keeping Peafowl in the UK
This peacock book is written for people. who want to know more about breeding rearing.Keeping peafowl in the UK. Information provided by the now retired peafowl breeder Quentin Sprat.
It includes sections on management and breeding, raising peacocks, on peafowl in the wild, their place in history and their connection with Indian mythology. The book is illustrated in full color throughout. Click Here to Buy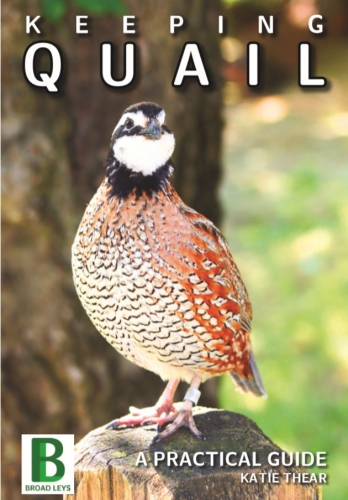 Keeping Quail by Katie Thear 2015 Edition
Keeping Quail covers the history, housing, feeding, health care, incubation and breeding of quail on a small or medium scale. The book is applicable to those keeping them for pleasure, as well as for the table. Various Coturnix breeds are included, with details on how to provide the best living conditions, including a section on aviary breeds. This includes information on housing, management and information on dealing with problems. The book is suitable for beginners as well as more experienced quail breeders. It is up to date with appropriate regulations and sources of information. Click here to buy
Incubation a Guide to Hatching and Rearing By Katie Thear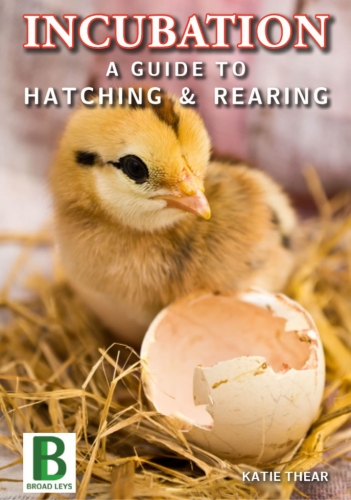 Incubation – A Guide to Hatching and Rearing covers the history of incubation and hatching. It includes information about the egg, the breeders, the incubator, the principles of incubation, incubation practice and home-made incubators. The book is suitable for beginners as well as the more experienced. The rearing section includes the brooder, the broody hen, homemade brooders and chick assessment. The different species covered are chickens, ducks, geese, turkeys, guinea fowl, quail, pheasants, partridges, peafowl, ostriches, emus, rheas and parrots. It includes a section covering what went wrong? The book is up to date with appropriate regulations and sources of information. Click Here to Buy